The exceptional agent's checklist tool to earn consumer's trust, for life.
Simple. Easy. Fast.
Choose Your Transaction

– (buyer, seller, condo)

See the Actions Required

– (state & federal law, code)

Get What You Need

– (forms, tips, penalties, etc.)

Sleep Soundly zzzz

.- (confidently, peacefully, proudly)
THE app that makes the real estate process…
Faster, Easier and More Transparent.
Quigler gives step by step guidance to agents, buyers, and sellers.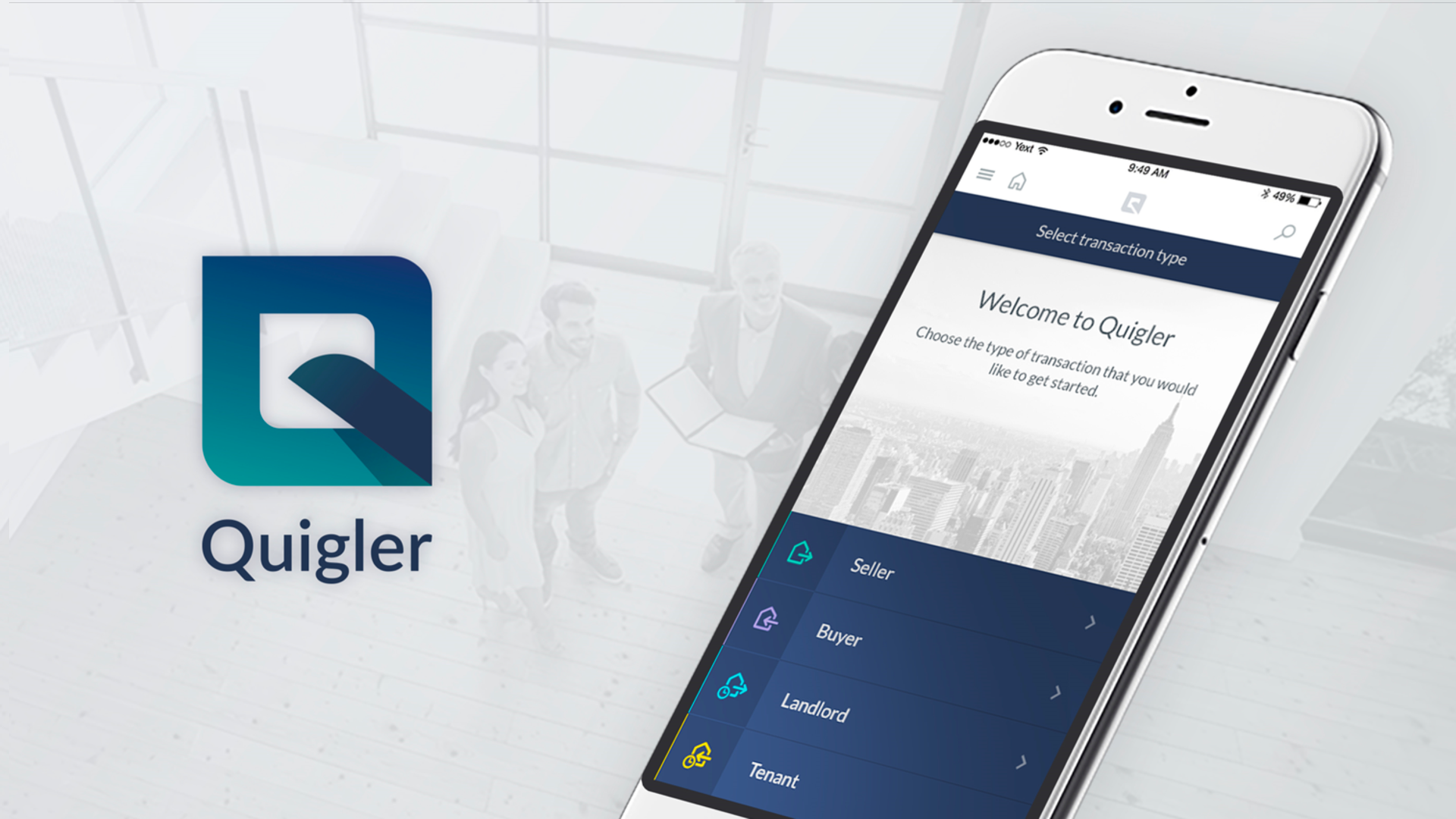 Q: How can agents earn consumers' trust?
A: Give them what they want:
*©2017 National Association of REALTORS® Profile of Home Buyers and Sellers
It's as simple as 1, 2, 3.
AGENT: Start with a free trial.  Sign up is quick and easy. Web and iOS versions available (Android soon).
CONSUMER: Get Quigler free, for life. No transaction limits!

AGENT: Easily connect with your current clients or prospects on Quigler…we'll show you how.
CONSUMER: Find Quigler verified agents in your area! Already have an agent you love?…we'll show you how to invite them.
AGENT: Rest easy, knowing you'll never miss a step, and that your client is always updated.
CONSUMER: "zzzzzzzzzzzz…" you, when you know your agent is using Quigler.
Why would I use an agent that isn't using Quigler?
Drue Hontz
"When our agent told us we'd get the accountability and communication Quigler helps provide, we were sold. Now, we're constantly "in the know" and it feels sooo good."
Barry Ipp
Before Quigler, we knew and trusted our agent. Now? We love her."
Juan Miguel Bassalik
"I was blown away by Quigler. After 28 years in brokerage, this is the opportunity for constant learning, constant training, and being able to say to the consumer: 'This is what I've done for you.' You just can't go wrong with this program. It's amazing. And I want it."
Colleen Coesens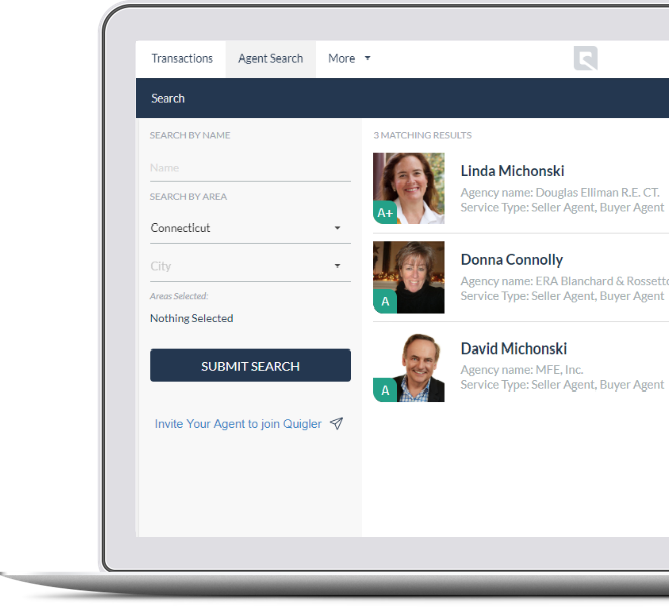 All you need is a browser or phone.
Quigler is designed to make real estate transactions run smoothly.  Go from guessing what's next, to knowing!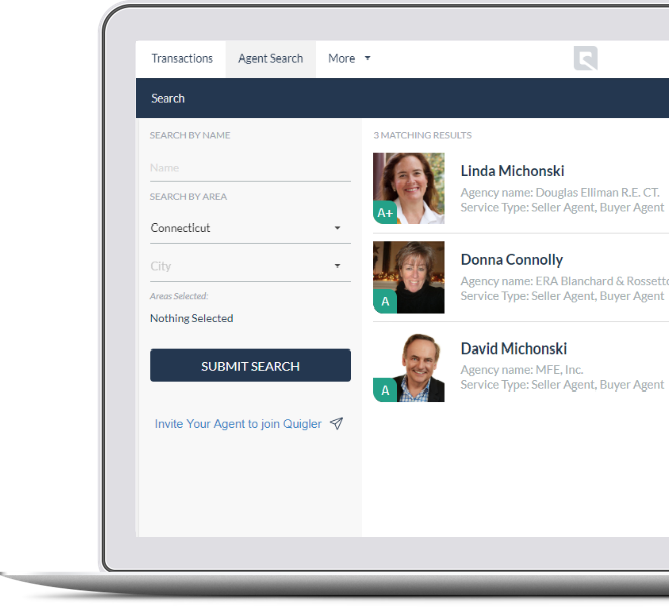 Know everything that is required, ahead of time.  Simple, step by step process keep you from guessing what's next.
No missteps, and no missed steps.  Quigler helps deals move to completion more quickly, a win for everyone!
Quigler puts you in the driver's seat. It gives you unprecedented control during one of life's largest transactions.
It's the little things that
Real Estate transactions grow more complex every year.  Quigler helps you avoid setbacks that result from overlooking any key details or steps.
Quigler sends auto-updates so agents and their clients are always in sync.
Quigler pulls back the curtain for buyers and sellers. No more mystery.
Quigler helps you avoid errors that can cost time and money.
Quigler transforms a messy process into a clear sequence of events.
Quigler makes a complex process as easy as 1, 2, 3.  Just follow the steps..
When laws change, Quigler changes too. So you'll always be in the know.
"Why would I use an agent that isn't using Quigler?"
Drue Hontz Home Seller, Old Saybrook, CT
"I love this. This is an awesome product."
Valerie Votto, Esq. Legal Counsel, New Haven Middlesex Board of REALTORS® Old Lyme, Connecticut
"Before Quigler, we knew and trusted our agent. Now? We love her."
Juan Miguel Bassalik. Home Buyer, Connecticut
You tell a lot about someone by the company they keep.  Meet our partners.
Start using Quigler for free today.
Sign up is quick, just go for it.
Get signed up, and get started within 1 minute.